:: IN MEMORIAM::
**********************
April 30, 2016, just a day before her 14th birthday, we said good-bye to Suzie. My little shotgun rider! I'll miss her so!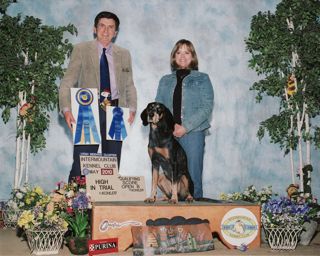 February 22, 2014 we said good-bye to our very special Jeb. At over 15 yrs old he was a tired old man. He was a grand old man. He'll be forever in our hearts.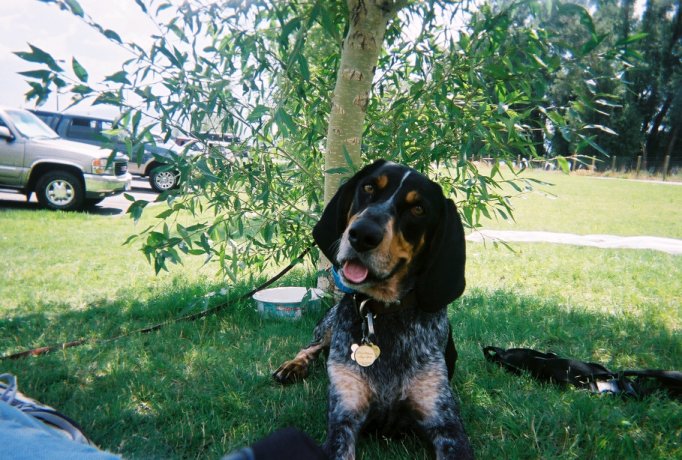 **********************
We've lost our Jack to bloat. When we heard he'd bloated, our hearts sank because we knew with the circumstances we'd be giving him a peaceful, pain free good-bye. :( Our hearts were broken.
Jack went into rescue as a puppy. He eventually ended up with a law enforcement agency back east where his trailing training began. He ended up coming to Canyon County where several handlers worked him and I worked with them as well as did training with Jack. I eventually became his handler for CCSO and he retired with me and Rick. We love our Big Brown Jack Attack! We were blessed to have him and experience living with a bloodhound --messy, slobbery, but quite amusing. Grateful for our time with our Jack of Hearts (aka Jack of Farts), we will miss him always.
Jack of Hearts: January 26, 2003 - October 30, 2010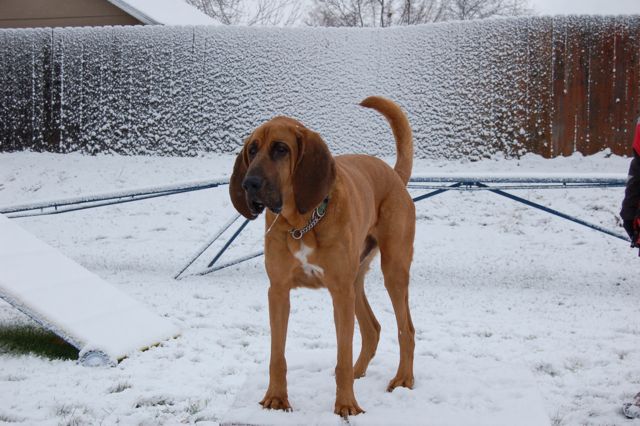 **********************
On November 28th, 2009 we lost "our" Larry. Larry Kurpiewski and his GSD Nigel signed up for training at Precision K-9 several years ago. I had no idea who Larry was. Over the years I got to know him and Barb and found out just how wonderful they are. My heart broke for Barb and all of Larry's family. Larry was a one in a million kind of man. The type of man we need more of in this world. He and Nigel had recently certified with NAPWDA in SAR Area search and I know just how proud he was of Nigel. They had come so, so, so far together. I loved referring to them as "A boy and his dog." :) I can only strive to be as good as a person as Larry was. God Speed Larry!! You'll always be missed and never be forgotten.
**********************
August 22nd, 2007 we lost a huge asset to our local community for both the humans and their pets: Dr. Paul McWilliams, DVM of Orchard Animal Clinic. It's very hard to loose such a great person and great veterinarian. I attended his service which was absolutely beautiful! Paul will be greatly missed. Godspeed Paul and God Bless Paul's widow, Saundra McWilliams-- her strength is inspiring!
For a Statesman article about Paul click here.
**********************
Captain Arthur J. Haggerty, the "Grandfather of Dog Training" passed away July 3, 2006
Info on the Capt: http://www.haggertydog.com/8_frameset.html
What a huge loss to the dog training community. GODSPEED CAP!
IN LOVING MEMORY OF CAPT HAGGERTY